We are so lucky that in the last few years sportswear has become a seriously stylish fashion staple that looks great in the gym and when you're out and about. Top designers have really seemed to have embraced the sports luxe trend meaning that nowadays there are more sporty pieces than ever that can be practically classed as haute couture. And if, like me, you love both comfort and style, then this is the trend for you.
With celebrity cross-over fashion designers like Kanye and Rihanna leading the way, you can style yourself in some incredible sportswear pieces this way, and the great thing is that many of these trendy pieces won't break the bank either! If you've been seeking to update your look with some cool sportswear items, then read on for some of the hottest looks out there at the moment!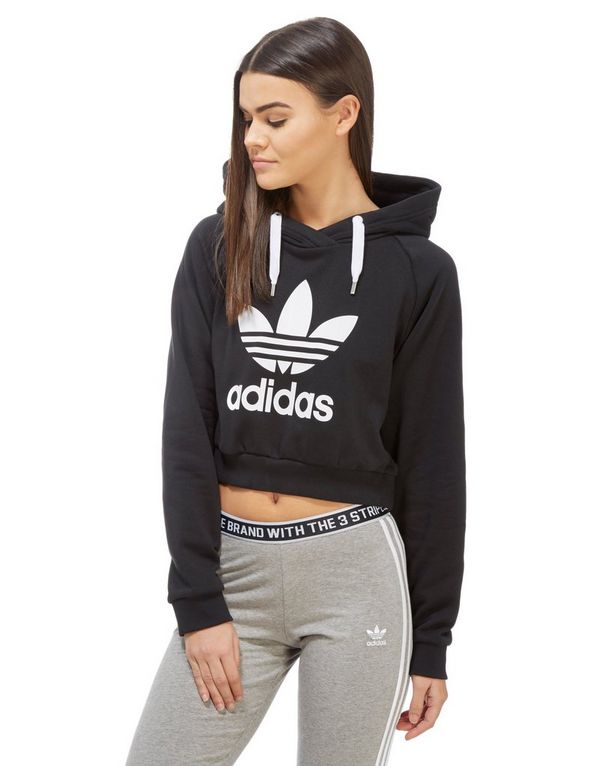 The throwback 90s trend has been seriously huge for the last year or two with the key pieces being a crop top. For the ultimate in cool, then bag yourself a classic adidas crop hoodie like in the picture above. The black colour with the huge adidas logo is the epitome of 90s glamour and is a really versatile piece to add to your wardrobe. You can team it with some high-waist skinny jeans or with some cool and comfy sports leggings for a look that is put together without trying too hard. The great thing about this hoodie is that it is really great quality and will look good for years to come. Available in sizes 6 to 16, you can get it from JD Sports for just £45; and if you love a good deal then check out a JD Sports discount code first before you start clicking to buy it online.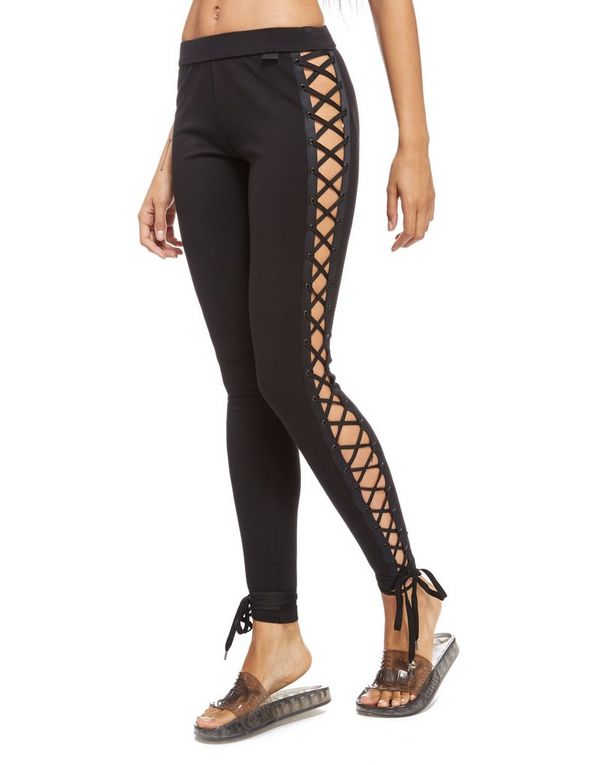 Fenty is global superstar Rihanna's fashion range at for Puma and it has been a huge success since its release. Her fashion forward designs have been snapped up by avid fans of the look and their style is undeniable. If you want to invest in a Fenty piece, then we recommend these cool and sexy lace-up leggings from the range which you'll be able to wear for seasons to come. Available in different colours including khaki and cream, we particularly love them in the elegant black. You can buy yourself a pair of these again from JD Sports and they retail at £100.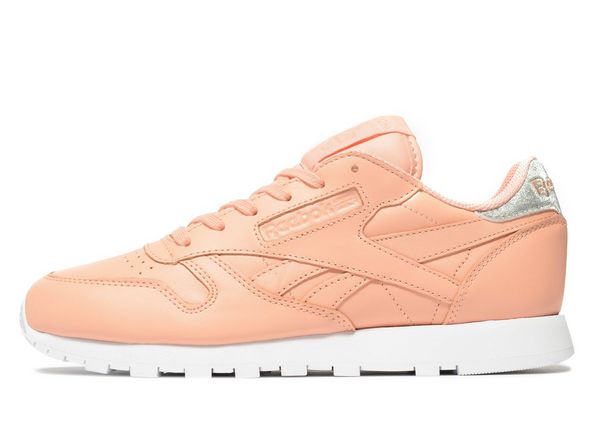 Reebok classic trainers are back in a big way with celebrities like Gigi Hadid wearing them on a regular basis, so why not emulate this look with a pair for yourself. Aside from the classic white, nowadays there are of course other shades available including this gorgeous pale coral pink shade. They'll look great with some leggings or even with a dainty summer skirt or dress to add a bit of edge to your style. Costing just £65, there are at the lower end of the price range for cool branded trainers so invest in a pair for this summer.